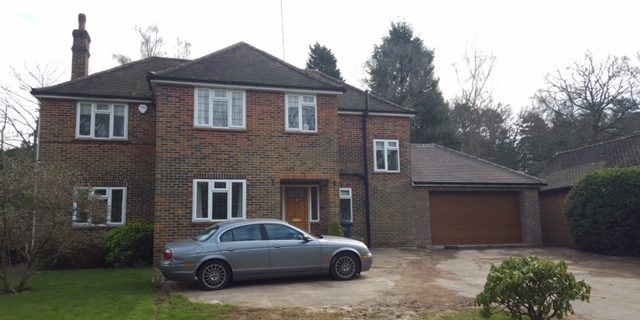 Large Garage and Utility Room – Farnham, Surrey
We received an enquiry for this job as we were working opposite at the time, so the client engaged Hogs Back Builders for a quotation.
After an initial discussion with the client we realised that we knew the architect, so once we had agreed on a price the client employed us to do the job for them.
The work entailed the demolition of the existing garage and roofs over the kitchen and dining room.
We then constructed a large garage with a utility room on the back and installed a new roof construction over the kitchen and dining room incorporating a glass roof lantern to get extra light into the kitchen.